Cubbie Love
I've always been fascinated with containers. Boxes, drawers, cabinets, cupboards. Any little cubbyhole that can hold stuff. Love 'em. And yet, I'm something of a minimalist – or, at least, I'm a clutter-phobe. And so, I have empty boxes, empty drawers – even entire empty cabinets. I don't want them to fill them up with stuff. It's more the potential that I love. All those little spaces waiting to organize things.
So it was with an "oooooh" that I saw this glorious desk from Restoration Hardware.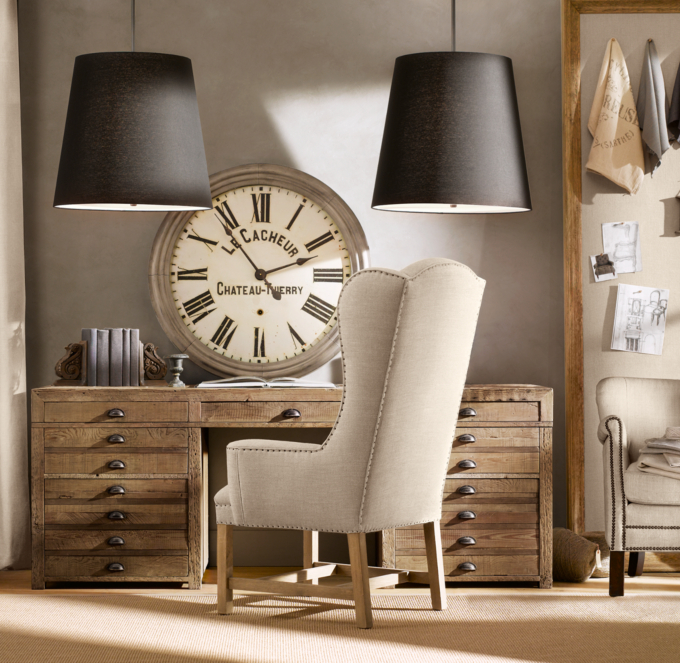 And it was with a gasp of horror that I realized most of the drawers were false. It's just a regular desk with those big cavernous bottom drawers for files – and really, paper files in this day and age? Two whole drawers full? Come on, who needs that? – and those overly thick middle drawers where junk can just fill up. When they could have made a desk with fifteen gorgeous shallow drawers. It's just blasphemy. I'm sticking with my IKEA table. I'd rather have no drawers at all than this overpriced fakery.